© Copyright 2013 - 2023  Coral Springs Orchid Society. All rights reserved.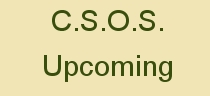 Our monthly meetings are held the third Monday of every month  (except Jan & Feb when it is every fourth Monday) at 7:30 pm at Cypress Park Hall located at, 1300  Coral Springs Drive, Coral Springs, FL 33071. 

Welcome to the Coral Springs Orchid Society. We hold monthly meetings featuring neighboring orchid growers as our guest speakers. Check out our Future Events section for upcoming orchid-related meetings and events in our community.

Our Growing Tips page contains information about how to cultivate the most commonly grown orchids in South Florida. And see photos of award-winning orchids grown by CSOS members on our Gallery page.