Our Guest Speaker for our November meeting will be Carlos Cahiz of OFE Orchid Supplies. Carlos has been a long time supporter of our Society. The program Carlos will present will be a "hands on" program titled "Tips & Tricks Of The Greenhouse". Carlos will be bringing actual samples of orchid growing products and explaining how to use them. The orchid growing products will include fungicides, fertilizers, insecticides, baskets and pots, and various orchid media, growing media, sprayers, and clippers.

Carlos was born in Valencia, Venezuela and graduated from the University of Kansas. He has worked in the family orchid supply business for the last twenty-three years.

OFE Orchid Supplies will provide orchids and supplies for the raffle table & in addition he will have orchid & supplies for sale that evening.

We look forward to seeing everyone at this informative & fun meeting. It is a great opportunity to ask questions from an expert in the field of orchid supplies & growing.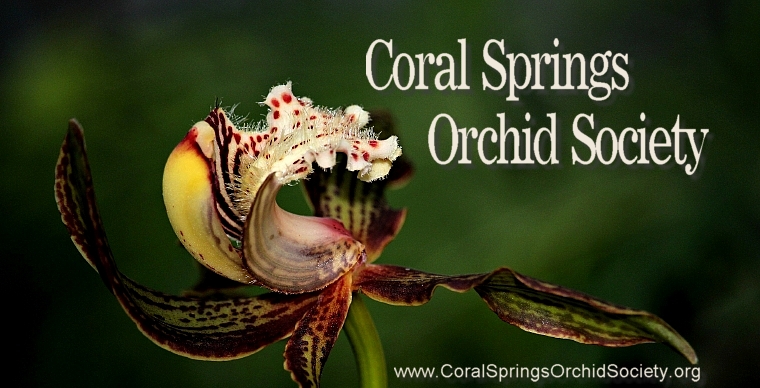 © Copyright 2013 - 2018  Coral Springs Orchid Society. All rights reserved.

Cypress Park Hall

1300 Coral Springs Drive

Coral Springs, FL 33071