Jose founded Soroa Orchids in 1985, which is well known for numerous awards obtained with his Phalaenopsis breeding program. He is a Senior judge of the American Orchid Society, as well as a world lecturer who has given presentations at both the World Orchid Conferences in Brazil and in Malaysia.

He is the current president of The Redland Orchid Growers Association, a past board member of SFOS, past president of EEOS and The Coalition for Orchid species. He is the Orchid Curator at The Bonnet House in Ft. Lauderdale

Born in Cuba, his love and passion for plants and orchids has blossomed to over 30 years of growing, developing, and becoming one of the world's leaders in the orchid industry today.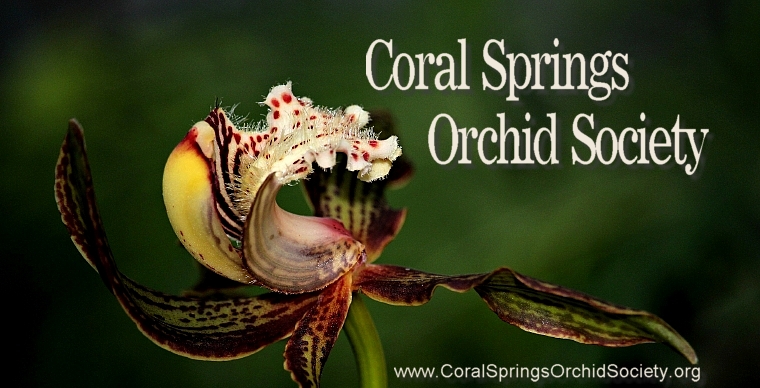 © Copyright 2013 - 2018  Coral Springs Orchid Society. All rights reserved.

Cypress Park Hall

1300 Coral Springs Drive

Coral Springs, FL 33071